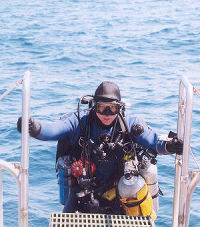 The photos below are from my trip to the Andrea Doria which occurred on July 27th and 28th, 1999. I dived on the Seeker, leaving out of New York.
** Photos by Jackie Smith
This is the dive boat Seeker.
Capt Danny and Capt Steve.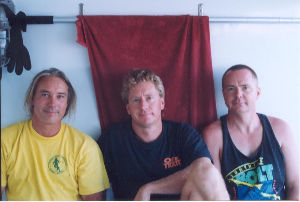 JT Barker, Alston, and Jackie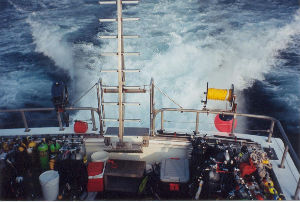 The new ladder is a great addition to the boat.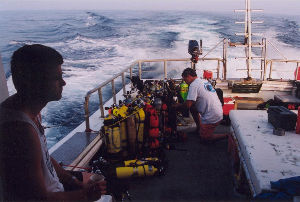 Charlie McGurr works on his gear. **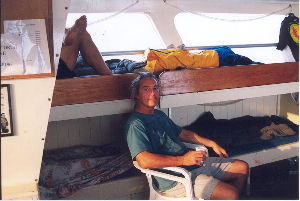 JT with some china he recovered off the wreck.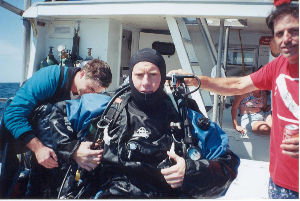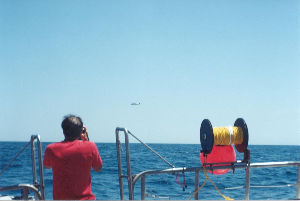 A pair of "Mikes" from California. Can you believe the Mike on the right did the dive "without" a hood?
Alston taking his gear off after his dive.
Gary Gentile taking a photo of the Coast Guard chopper coming.
JT and Danny suit up to go look for Charlie McGurr.**
The trip just went bad, Charlie McGurr is reported missing. The chase boat goes to look around.
JT waits for Danny to move out of the way before entering the water.**
The chopper drops a beacon in the water to time the current, so they know where to start searching. **.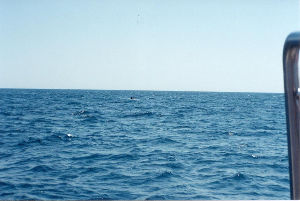 JT has a cup of coffee before his dive. **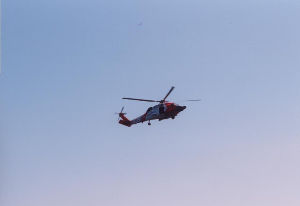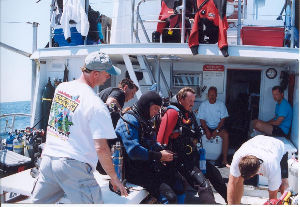 A little help from Mike and we are ready to go.**
Jackie coming back from his dive.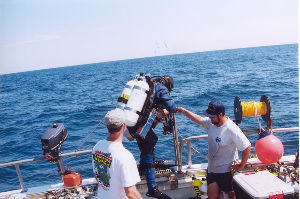 Danny coming back after locating Charlie McGurr.**
JT follows behind Danny. **
Other divers assisting JT back into the boat. **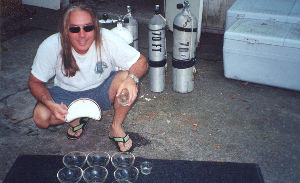 JT with the china recovered off the wreck, but it is not worth dying for.