The photos below are from our trip to Morehead City with Lynnhaven Dive Center. The group dived on the Diver Down located at the Fishermans Inn Motel. The trip was on June 26 th and 27 th, 1999.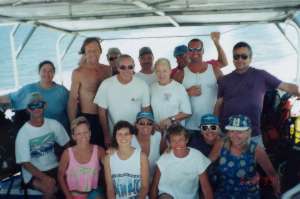 The group from Lynnhaven Dive Center on the Diver Down.
After a long day of diving, the group cooks out on the dock behind the Fishermans' Inn Motel.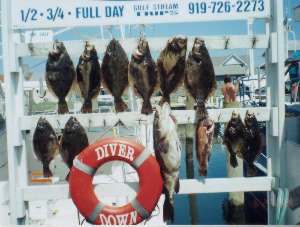 We will eat good after this dive !!!
Brooks is pointing out the little one that Tom Shot !!