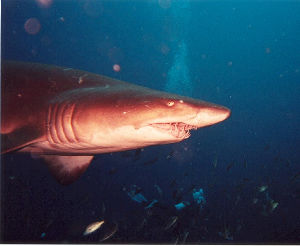 The photos below are from our dive on the Atlas. We dived off the Diver Down located in Morehead City, NC. We did two dives on the Atlas on June 27th.
JT with his new scooter and two flounder off of the Atlas.
A school of Spade fish came right at me !!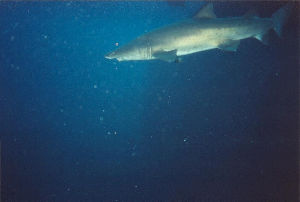 This is just one of several Sand Tigers that were visiting the wreck that day.
A school of bait fish with Amber Jack cutting through.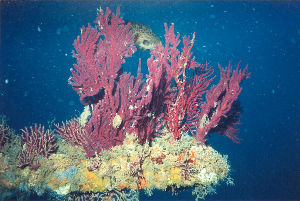 Do you see the fish hiding behind the pretty coral ?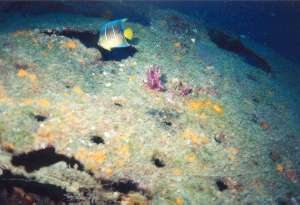 This little guy was hiding in the hole.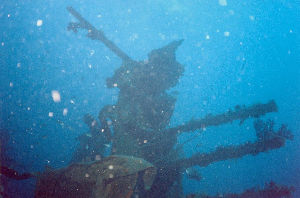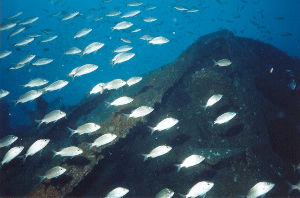 The tower on the bridge of the Atlas.
Bait fish swarming around a Sand Tiger.
More bait fish on the wreck.
Two sharks among the bait fish.
The fish would back into corners of the wreck trying to keep from being eaten !!
An awesome Angelfish.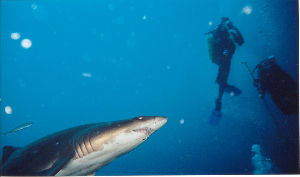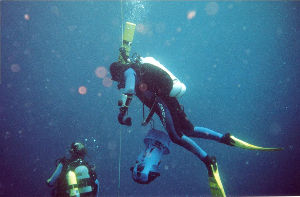 JT at his 30 ft Deco stop, Brooks Barker is below him.
While this looks scary, the shark is really over 60 feet away from the divers. !!
A great close-up shot of the Angelfish.
Cahty was lucky to get this shot!!
The pictures below were provided by Cathy Haley: