The photos below are from our dive on the Brass Spike. We dived off the Miss Lindsey located in Virginia Beach, VA. We did two dives on the Brass Spike on July 10th.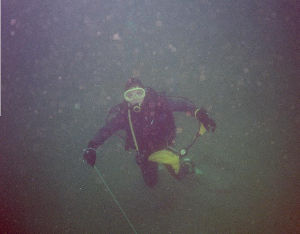 Billy G. on the bottom in search of lobster !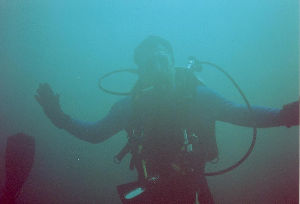 Robert H. did everything he could to get me to take this photo, and then the flash did not go off! - Capt JT.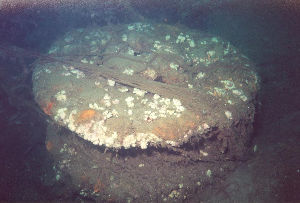 This is what I believe is the capstan located on the stern.
Another view of the capstan.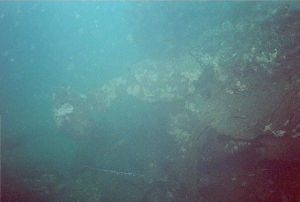 This is what I think is the bow - Capt JT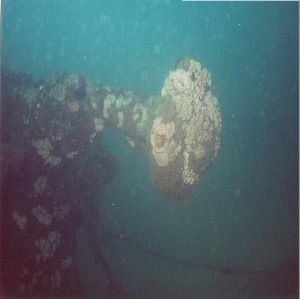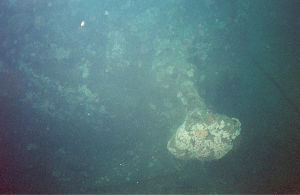 Another view of the object off the bow.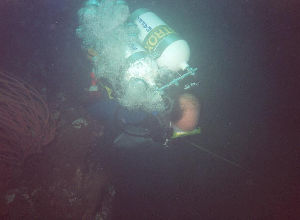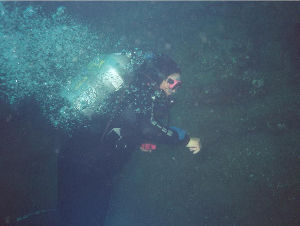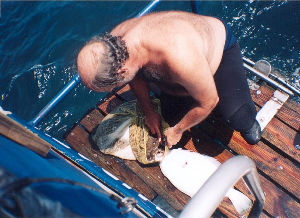 See, with Debbie's help, Tom got a bigger one this time !!
This is Debbie, Tom brings her along to point out the large flounder.
Now he has to clean them!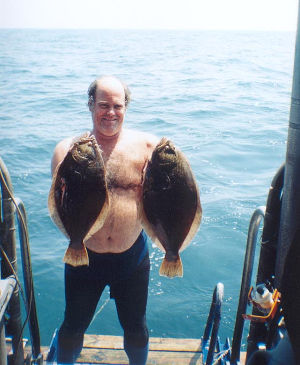 Your guess is as good as mine! This is coming off the bow.
Tom looking for flounder to spear.
Tom is now proud to show his Flounder !!