We dived the Cuyahoga on July 18th, 1999 on the Miss Lindsey based out of Virginia Beach, VA. This was the third dive of the trip.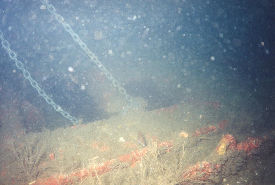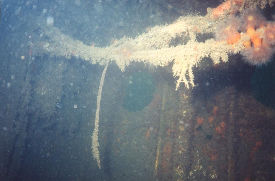 This is from Inside the pilot house.
This looks like a ????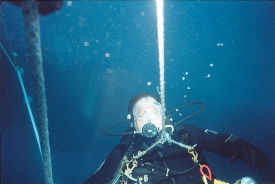 Don K. is sleeping during his deco under the boat.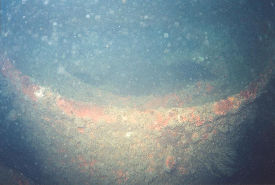 This is aft of the pilot house, a stairwell going down.