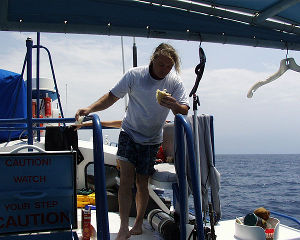 The gang during the surface interval.
After the deep dive on the Malchace, we came inshore and did a second dive on the Dixie Arrow. There were plenty of sharks out that day !! We dived off the Bayou Runner in Hatteras on June 6, 1999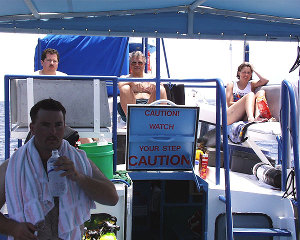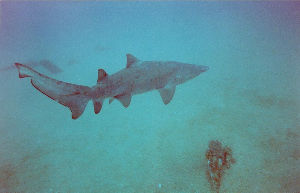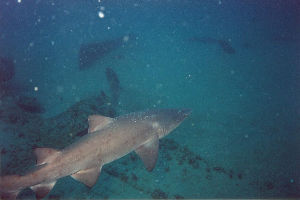 A couple of sharks swimming around the wreck.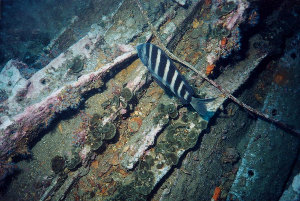 A Sheepshead on the wreck.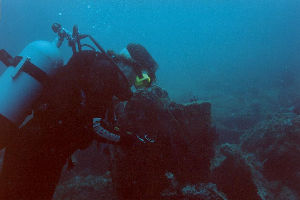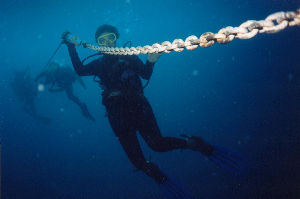 Nancy checking out the wreck and going up to the boat.