The photos below are from our trip to the Eureka which occurred on May 29th, 1999. We dived on the Flying Fish, based out of Rudee Inlet in Virginia Beach.
Neil descending down to the wreck.
Jim Cobb using his scooter to dig out a lamp.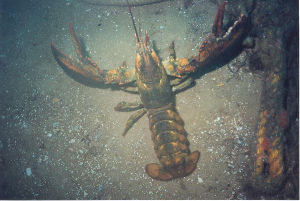 This is the kind of lobster that scares the #$%$ out of warm water divers, a lobster with claws.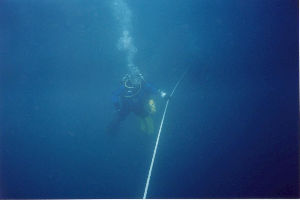 Neil returning from the dive.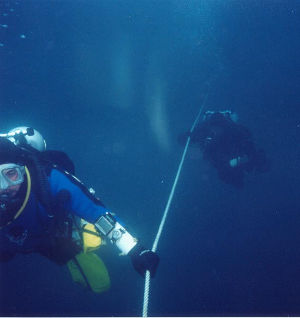 Neil, followed by Tim, returning from the dive.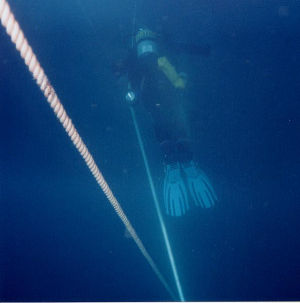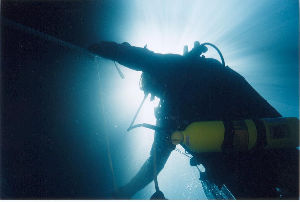 Mike Scammon decoing with a halo on his head to save his life.
Dave Widen decoing after the dive.