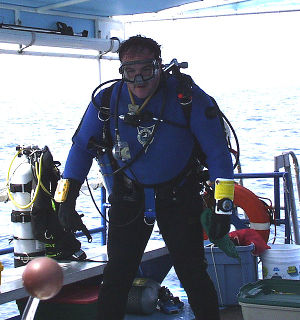 We picked a perfect day to dive the Malchace. The seas were flat and the visibility was great. We dived off the Bayou Runner in Hatteras on June 6, 1999
JT hanging after the dive.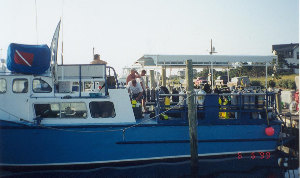 The gang before the dive.
JT before the dive
Mike Scammon returning from the dive.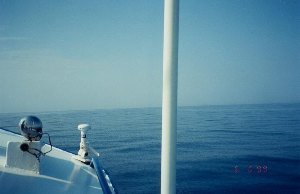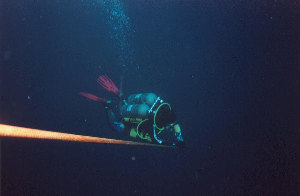 Flat seas on the way out to the Malchace.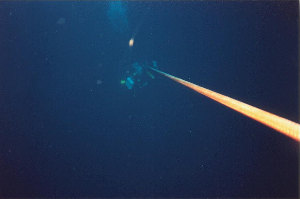 Steve coming up from the wreck.
Believe it or not, I am at 130 ft taking this photo of some of the guys coming back.
The gang hanging after the dive.
The reason we dive, dishes Jim found on the bottom
Jim, is it the angle of the camera or have you gained weight?