The photos below are from the night dive on the Morgan and the Brass Spike, which occurred on Oct 1st, 1999. I dived on the Miss Lindsey, leaving out of Rudee Inlet in Virginia Beach. (Photos courtesy the Baskins Family)
Brad, Capt. J.T. and Kenny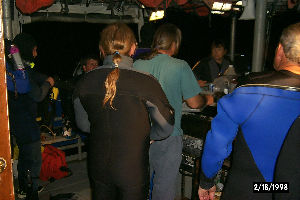 Capt. J.T. gives the predive briefing.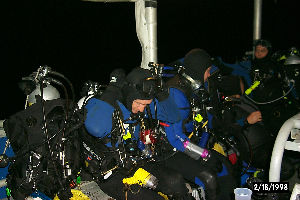 Brooks and the others gear up for the dive. Brooks is also known as "Va Beach's' Greatest Diver".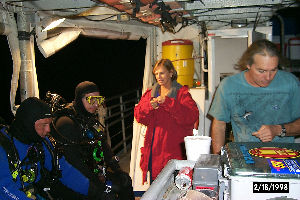 Harold and Bob get ready as Marcia watches and JT checks the manifest.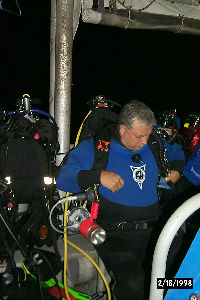 Mike Scammon gets ready.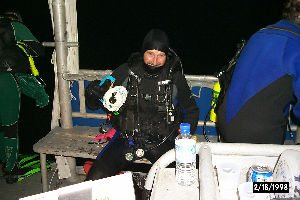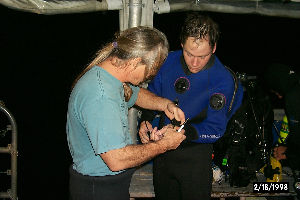 JT shows Brian why his dry suit leaked. Can you see why?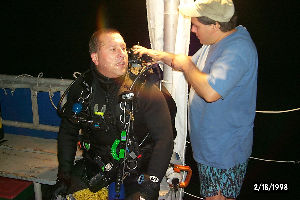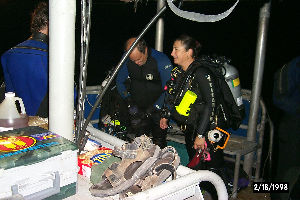 This is Mike helping Bob back on board.
This sometimes happens. (notice how the wreck reel line is "outside" the reel)
Tom and Debbie after the dive.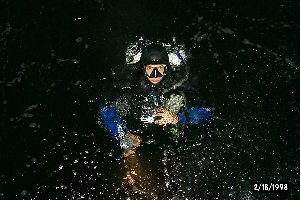 Tom gets caught with another little one, he threw it back!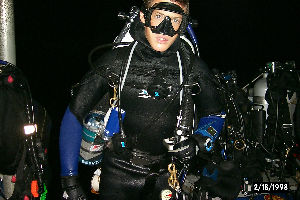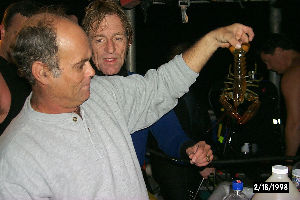 Check out the way he is rigged, " George" see anything familiar?
This is Brad Baskins returning from his dive.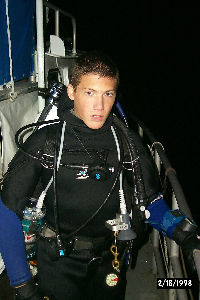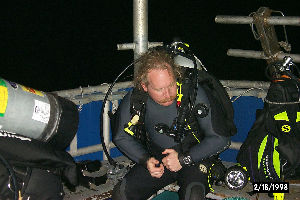 I predict that Brad will someday be calling me "Old-timer".
This is Kevin preparing to go.