The photos below are from our trip to the Ocean Venture which occurred on July 18th,1999. We dived on the Miss Lindsey, based out of Rudee Inlet in Virginia Beach.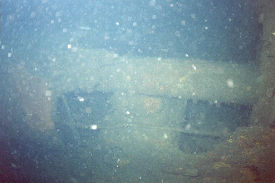 This is the shaft of the Ocean Venture.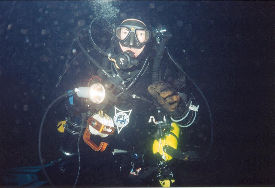 Dave Widen takes a break so I can take his photo.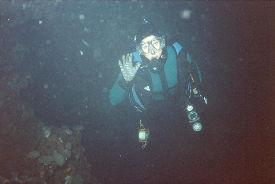 The mate Becky does a bounce dive to 160 ft.
Can you see the china plate I am about to recover?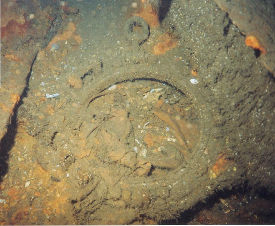 This is a porthole from which the glass has already been removed.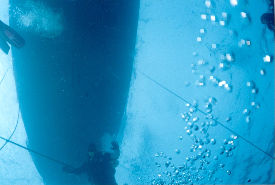 This is a cool shot of the divers under the boat.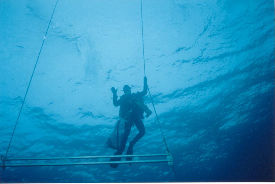 tThis is Mike Scammon doing his deco under the boat.
Jean M. waving during his deco.