The photos below are from my trip to the Ostfriesland which occurred on July 31, 1999. I dived on the Deep Explorer, based out of Lynnhaven Inlet in Virginia Beach.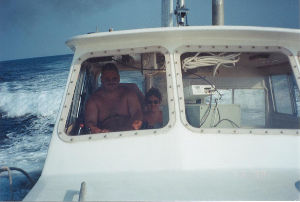 Capt Wes and his mate Ann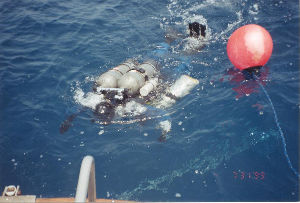 JT working his way back to the ladder.
JT getting back on the boat.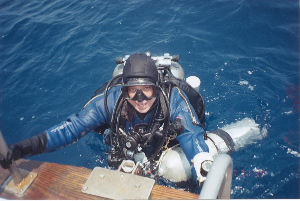 JT has a big smile after a great dive!!
Rick coming back from the dive.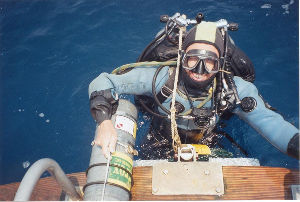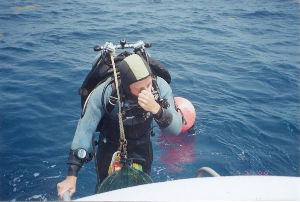 Rick has a "bigger" smile than JT......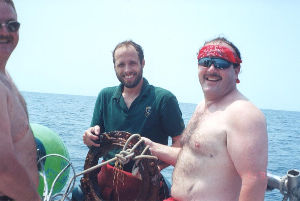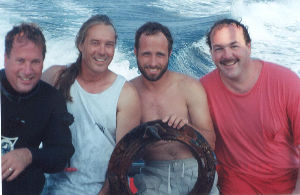 Dave Widen, JT, Rick Atkins, and Jim Cobb with the porthole recovered from the Ostfriesland. Depth - 380 ft.
Rick passing his bottle up to the mate.
Rick with the porthole he recovered.