The photos below are from our dive on the Papoose. We dived off the Diver Down located in Morehead City, NC. We did two dives on the Papoose on June 26th.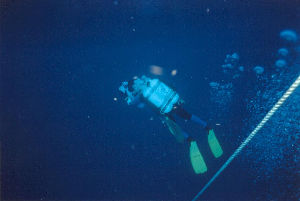 JT on his way down to the Papoose.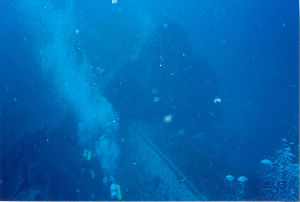 The wreck lays upside down. You can see the keel in this shot.
The anchor chain lays in a pile up by the bow.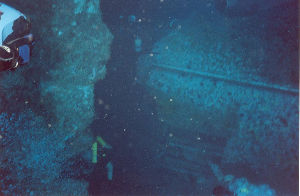 Divers swimming by the keel.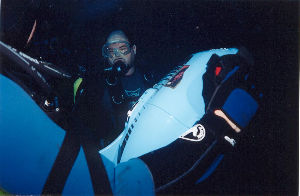 JT and Jay having a talk.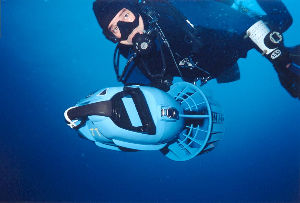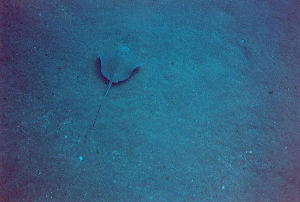 We found this sting ray laying in the sand.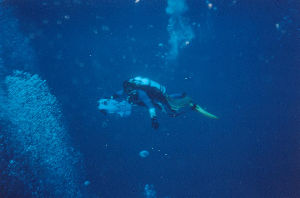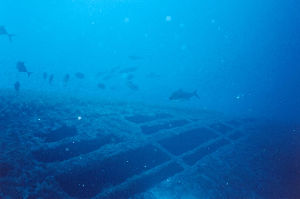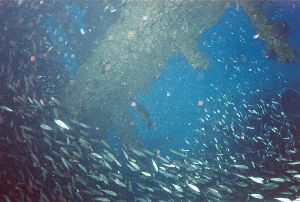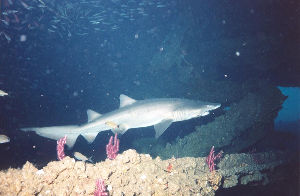 A side shot of the Papoose.
A School of bait fish swarming under the wreck.
This time the flash worked !
A Sand Tiger hiding in the wreck.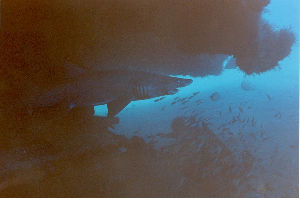 JT cruising on his new scooter.
JT hovering over some other divers.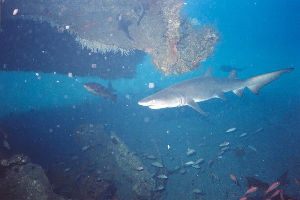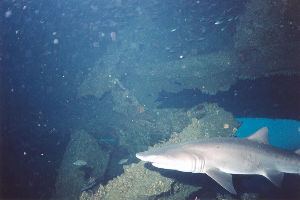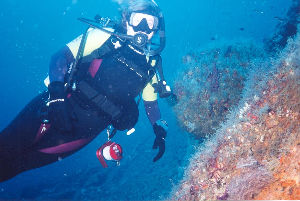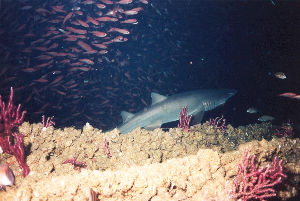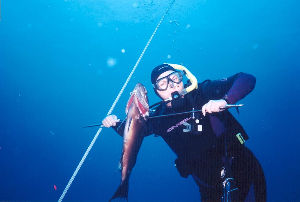 A school of fish swimming with the Shark.
Cathy Haley trying to make the cover of "Skin Diver" !
Another Sand Tiger swimming by.
A closer view of the shark.
Cathy Reid with dinner !!