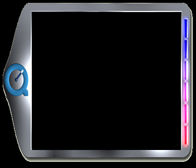 This is video of the U-117 at a depth of 235 fsw. The U-117 was sunk as part of the Billy Mitchell Fleet off the coast of Virginia Beach,VA USA in 1921. The U-Boat is 276' x 24' x 13' and covered in a fishing net. The dive was done on June 10, 2000 and the video was shot by Rick Atkins using a Sony trv900 camera and Light & Motion Stingray 2 housing.
Footage of Rodney King can be seen wearing his doubles upside down as he was injured in an accident and is unable to reach behind his head. If you listen closely you can hear Rick plainly talking in his regulator "don't worry about it" as he talks about the tie in. Talking in our regs is common among some of us here.
The video requires the Quicktime Plug-in and may take some time to download, it has a 12min run time. Our dives here are like night dives on the bottom and are very cold. Hope you enjoy this!
Captain JT